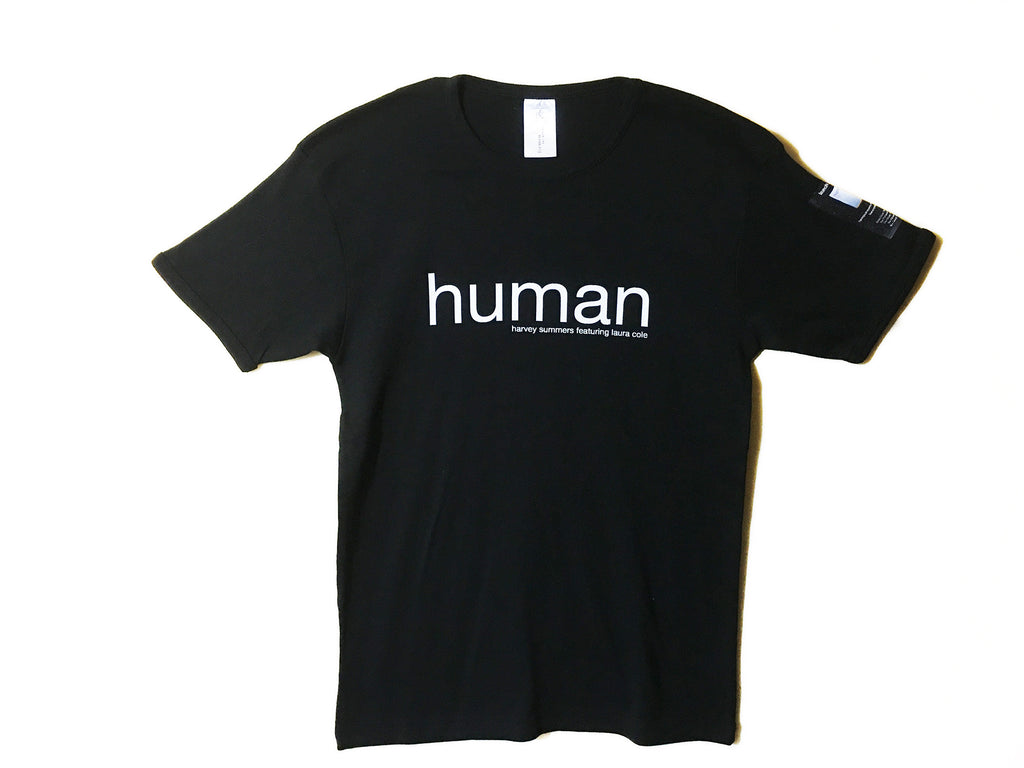 'human' UK tour short sleeve t-shirt LAST ONE! (Harvey Summers feat. Laura Cole)
Here's the last remaining T-shirt from the UK tour with this design. Stylish and tasteful logo on the front, tour dates detail on the sleeve as pictured. The size is Large.
There is only one of these left from a very limited run so grab yourself a unique T-Shirt right now!