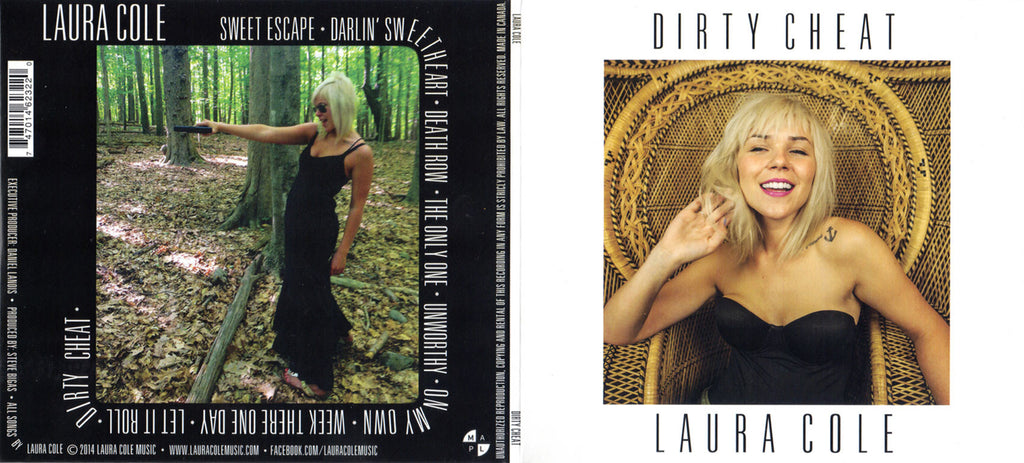 Dirty Cheat | Laura Cole
Hot on the heels of her duet with Daniel Lanois on his song, 'Papineau' and prior to her current collaborative work with Harvey on his forthcoming album, 'Human', Laura's debut solo album was released to a world desperate for the authenticity and vibe only a voice like hers can deliver. With a killer band and great, memorable songs, this is one record that belongs in everyone's collection! If you enjoyed 'Skeletons' and can't wait for the release of 'Human' to hear some more Laura, then this is your answer!
Dirty Cheat was released late in 2014 at Porcelain Records in Canada. The entire album is sexy, seductive and makes you jive. Laura's vocals take complete control over you, almost like a magic spell. Every track tells a story with a band of modern day Funk Brothers . Let this Voodoo, 50's inspired rock record seduce you.