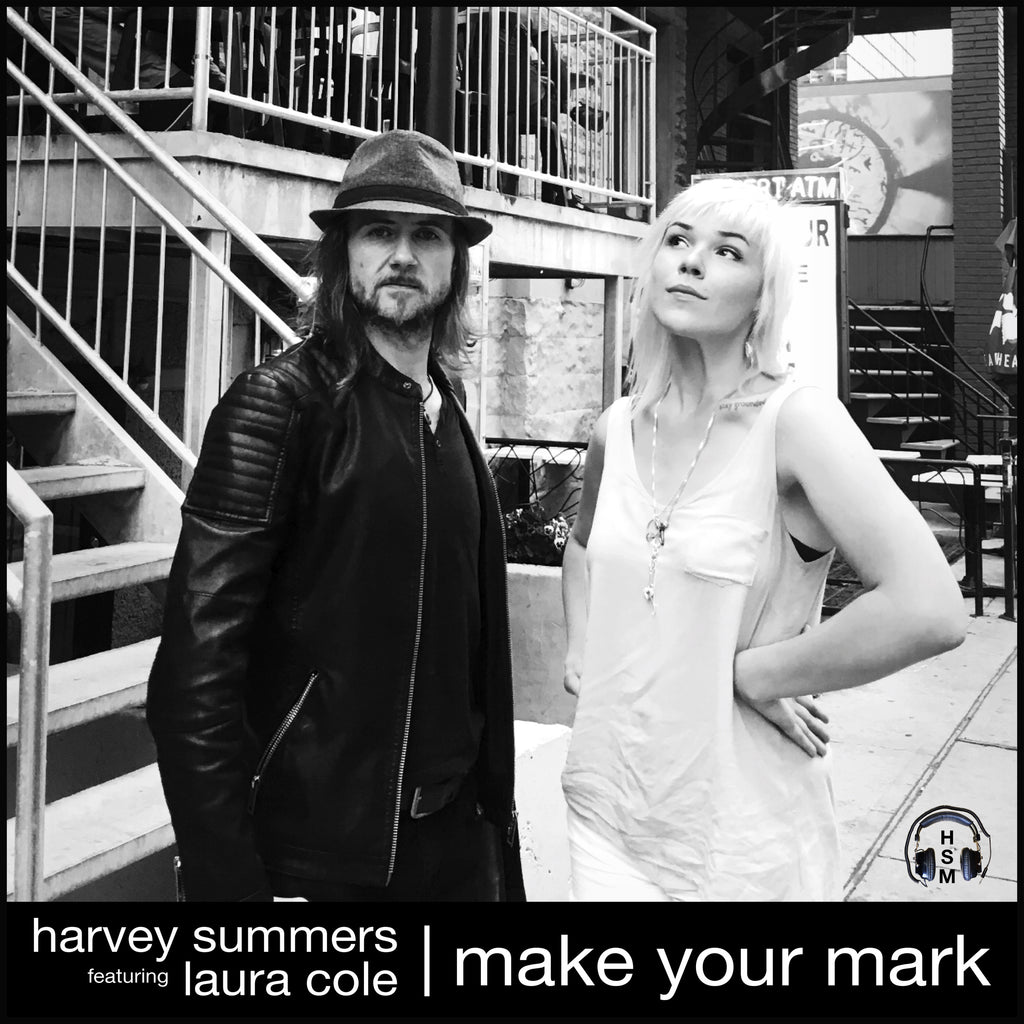 make your mark ep | harvey summers featuring laura cole
Released on UK Polling day (8th June, 2017), 'make your mark' from Harvey's collaborative album, 'human' featuring the fabulous Laura Cole is an exciting e.p. available in various formats and featuring 4 bonus tracks of previously unheard material! Presented here on HSM in exclusive formats, the most exciting is the vinyl style deluxe CD limited edition. There will only ever be 200 of these CDs and each one is individually numbered. Be sure to select "LIMITED EDITION Physical CD" in the formats drop-down menu. You will receive a unique, randomly selected numbered vinyl-style CD in beautiful digisleeve packaging.
Should you wish to choose which number you receive, email us at:  info@harveysummers.com - if the number you desire is still available we will be happy to consider your offer (any amount greater than the price of a randomly selected disc).
Track listing for all formats is:
1. make your mark (album version)
2. euphoria (live studio recording - alternate take of the album opener, recorded completely live off the floor at broadoak studios)
3. make your mark (retro future mix) - remixed by Harvey Summers
4. make your mark (it's about time mix) - remixed by Otti Albietz
5. chasing the dark (growing darker mix) - remixed by Otti Albietz
Downloads are £4, Limited Edition CD is £10.
Enjoy the awesome directed by Laurie Brook Summers: