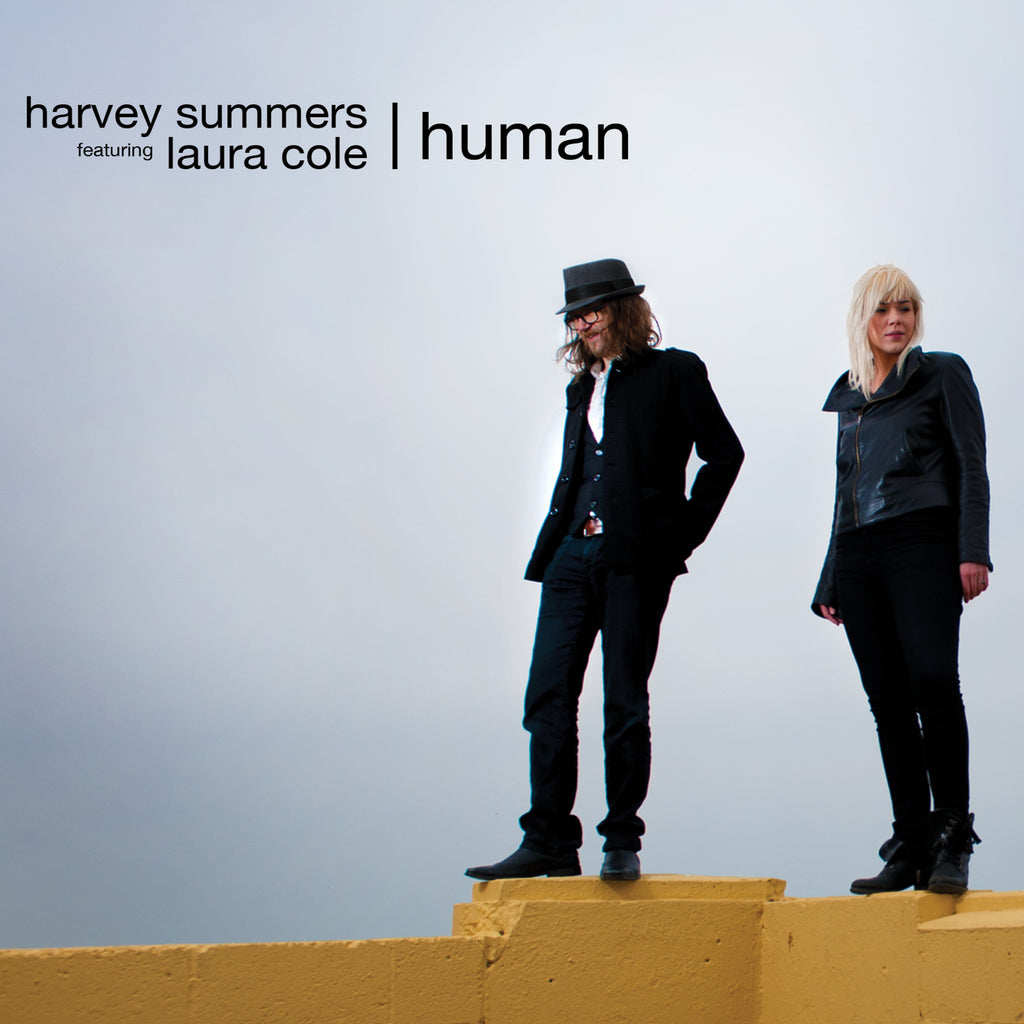 human | harvey summers featuring laura cole
 'human' - the highly anticipated new album from Harvey Summers featuring Canadian artist, Laura Cole is finally here! Singles from the album have already received airplay on BBC Radio 2, SubTV and many more. Laura, Harvey and band are performing a series of very special live shows to promote the album's release both in the UK and in Canada from mid June - mid July, 2016. Tickets available on the front page of this store!
Laura has an incredibly powerful, smoky voice and has recorded with legendary producer, Daniel Lanois (on his record 'Papineau'. Her own debut album, Dirty Cheat, released to critical acclaim in 2015 is also available from HSM.
Laura and Harvey along with bass player Chris Chiarcos wrote seven of the songs on this album during their two and a half week here in the UK during Spring 2015 when they also managed to record the whole album - most tracks being recorded live in the studio with an all star band including Danny Thompson, Liam Genockey, Hossam Ramzy and James McMillan to name but a few, while Harvey has spent the following year arranging strings and horn parts, and completing production on the record.
Human is what can best be described as an eclectic blend of Motown, Jazz, Dub, Soul, RnB, Rock and Pop! This is our hot tip for the year! Available now in all of our digital formats including super high resolution audio, on CD and coming soon a deluxe edition on Vinyl which will come packaged with the CD and a DVD 'making of' movie. Plus there may be a few other goodies in there!
More at www.harveysummers.com and www.lauracolemusic.com